Swiss MNT Network organises the biennial Swiss ePrint Conference.
Complete information concerning the event can be found on the conference web site:
---
Next edition
The dates and venue for the 2024 edition will be announced during the summer of 2023. 
Latest edition:  Swiss ePrint 2022
The Swiss Conference on Printed Electronics and Functional Materials was organised at OST Buchs (SG) from September 5-6, 2022. Over 100 participants and 15 exhibitors were present for the 2-day, in-person event. 
Congratulations to the student poster prize winners, a contest sponsored by the Swiss MNT Network – pictured below with Swiss ePrint 2022 General Chair, Katrin Albrecht of OST (click image to see large version).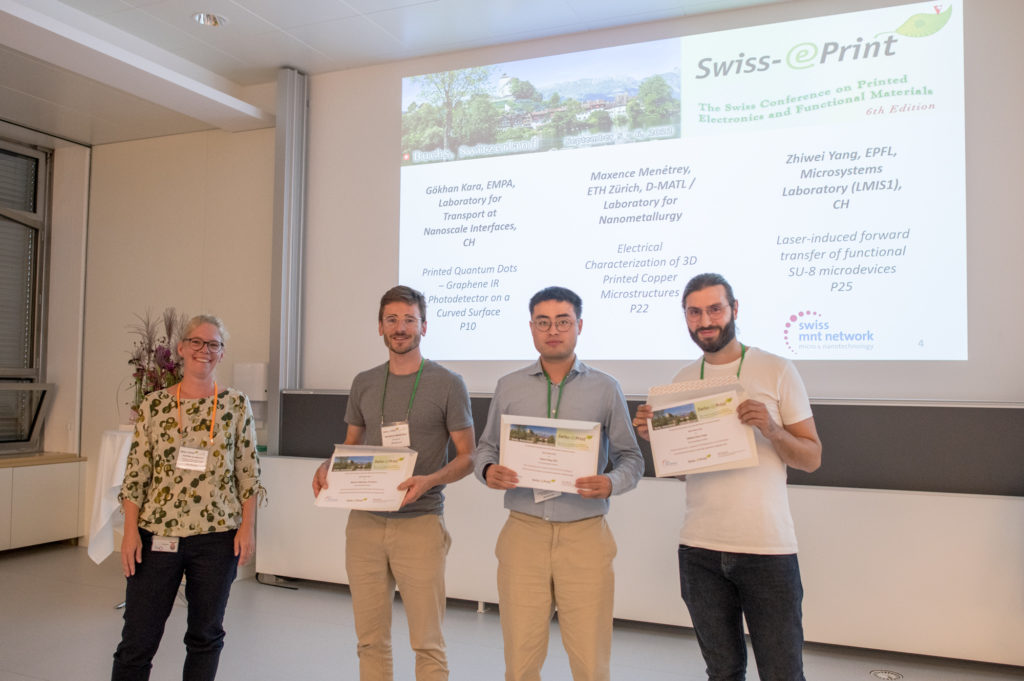 » More info at:  www.swiss-eprint.ch